Brighton Bricks Lego Collection for The Royal Alex Children's Hospital
I set up Brighton Bricks earlier this year to encourage adult fans of Lego in Brighton to meet up, and share the joy of those little plastic bricks. I now want spread that joy further, and in partnership with charity Fairy Bricks we are doing a Lego Collection, where all the Lego is donated to The Royal Alex Children's Hospital
So how does it work?
You just need to donate new boxed Lego (it needs to be new because it is going to sick children in hospital, and because of infection control it is safer for them to use brand new Lego)
You can buy however big or small a set you like, all we ask is it be part of the City, Creator or Friends ranges. These are Lego non-license sets, and are much better value for money than themes like Star Wars or Superheroes.
Once you have bought your set you can donate it one of three ways, to either of the venues below. Just mention Brighton Bricks when you drop it off
Little Beach Boutique - gift shop & glassware workshop - 74 North Road, Brighton, BN1 1YD
Rendezvous Cafe - cafe & art gallery - 24 Duke Street, Brighton, BN1 1AG
Or you can drop it off to the Dinner2Go driver when you order a takeaway from them
Dinner2Go - food delivery heroes - www.dinner2go.co.uk
If you can tweet photo of the set you dropping off that would be great. If you can tweet it to @BrightonBricks or use hashtag #BrightonBricksCharityLegoCollection & hopefully that will encourage more people to donate.
I will then be taking all the donated sets to The Royal Alex Children's Hospital, where Fairy Bricks have contacts, and the sets will go to the hospital play team, who will decide the intend use of the sets. Some will remain in the ward's play room, some will be built in bed by children unable to leave their room. On other occasions they are given to children to keep as gifts after a difficult procedure
So you can see it is really simple, and I hope everyone in Brighton can help support this collection. If you not sure what to buy see below for some ideas but there is so much to choose from so don't feel restricted to just getting sets below.
Brighton has a wide range of places you can buy Lego from the Official Lego Store in Churchill Square to Wigwam Toys in Fiveways
If you have any questions please email me at nick@brightgreenpenguin.com
Ideas what to buy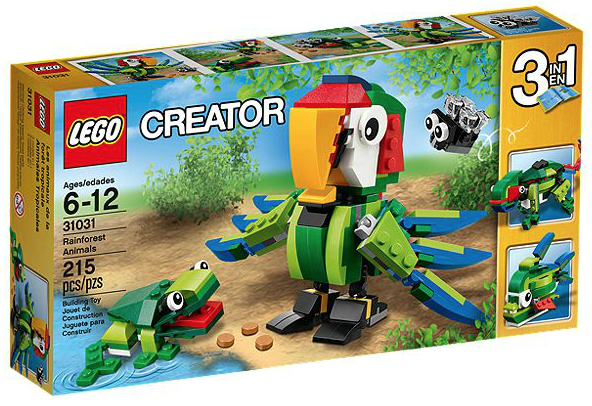 Further detail on people involved
Brighton Bricks
Group for Adult fans of Lego in Brighton, who currently meet up on a monthly basis. Encouraging creativity and fun.
www.brightgreenpenguin.com/brightonbricks/
Bright Green Penguin
Bright Green Penguin is all about Creativity, Charity and Community. Encouraging and connecting people, supporting local businesses, charities, local initiatives which encourage and develop communities. Encouraging people to be aware of the waste they throw away, and how reuse/upcycling can help the environment.
My website features sections on Creativity, Community and Charity, as well as local events happening in both Brighton and London. I am on Twitter, Facebook and Instagram. Always looking out for ways to further promote the three Cs.
Fairy Bricks
Charity who donate Lego sets to children who are in hospital. Started by three friends, who formed Fairy Bricks after seeing the impact the fundraising had on the children, the charity allows them to assist more hospital. Lego is a consistent favourite for children, encouraging imagination, creativity and learning through play.
Rendevous Cafe
A unique cafe / gallery working in cooperation with Brighton & Hove Arts Council to display work from artists both locally and aboard. On one of our three floors of art and seating you can enjoy a freshly baked savoury bite or an item from our specialist French patisserie with a coffee. Offering a relaxing and friendly fun experience that is so different it would be hard to forget
Little Beach Boutique
A gift shop and workspace in the North Laine selling handmade homeware, accessories, children's gifts and well-being products alongside glassware created and fired on site
http://littlebeachboutique.com
Dinner2Go
Fancy a quiet night in with gourmet food, but can't cook, won't cook or just can't be bothered? Then it's time to call upon Dinner2Go, your Brighton-based foodie taxi service to do the hard work for
you. Forget your dinner jacket, just put on your PJs, put your feet up and get a delivery right to your doorstep from your favourite restaurant or takeaway in Brighton and Hove. Dinner2Go is a food delivery service, bringing your favourite meals straight to your home or office. And we're not just talking about your usual chain takeaway stuffed crusts and dough balls. This is restaurant-quality fare direct from Brighton and Hove's coolest and downright awesome restaurant brands.
Think brands like Aguadulce, Brighton Pagoda, Al Duomo, Gars, YO Sushi, Memories of India and many more at your own kitchen table. Even dessert is covered with Brighton ice cream connoisseurs Boho Gelato available at your beck and call. Whether your guilty pleasure is Sea Salt Caramel, White Chocolate & Choco Chips or Mango Yoghurt, you'll get your just desserts ready for those long Summer nights! Dinner2Go provides a tried and tested food delivery service that makes the whole ordering/accounting/reporting side of things a whole lot easier for the whole restaurant team, and allows them to concentrate on what really matters – creating exceptional dishes!